Title
Lay Summary (2019)
Client
Ogilvy Healthworld
Size
150 x 300mm (folded)
600 x 600mm (unfolded)
Paper
Munken Design Pure Smooth Cream 90gsm, G.F. Smith
Description
Re-design and re-format a clinical trial lay summary for the public users.
When a summary is unfolded, a clear data visualization is provided for both patients and doctors to use it as a poster.
Important text is highlighted with a different color for the user to find the information quickly without reading the whole text.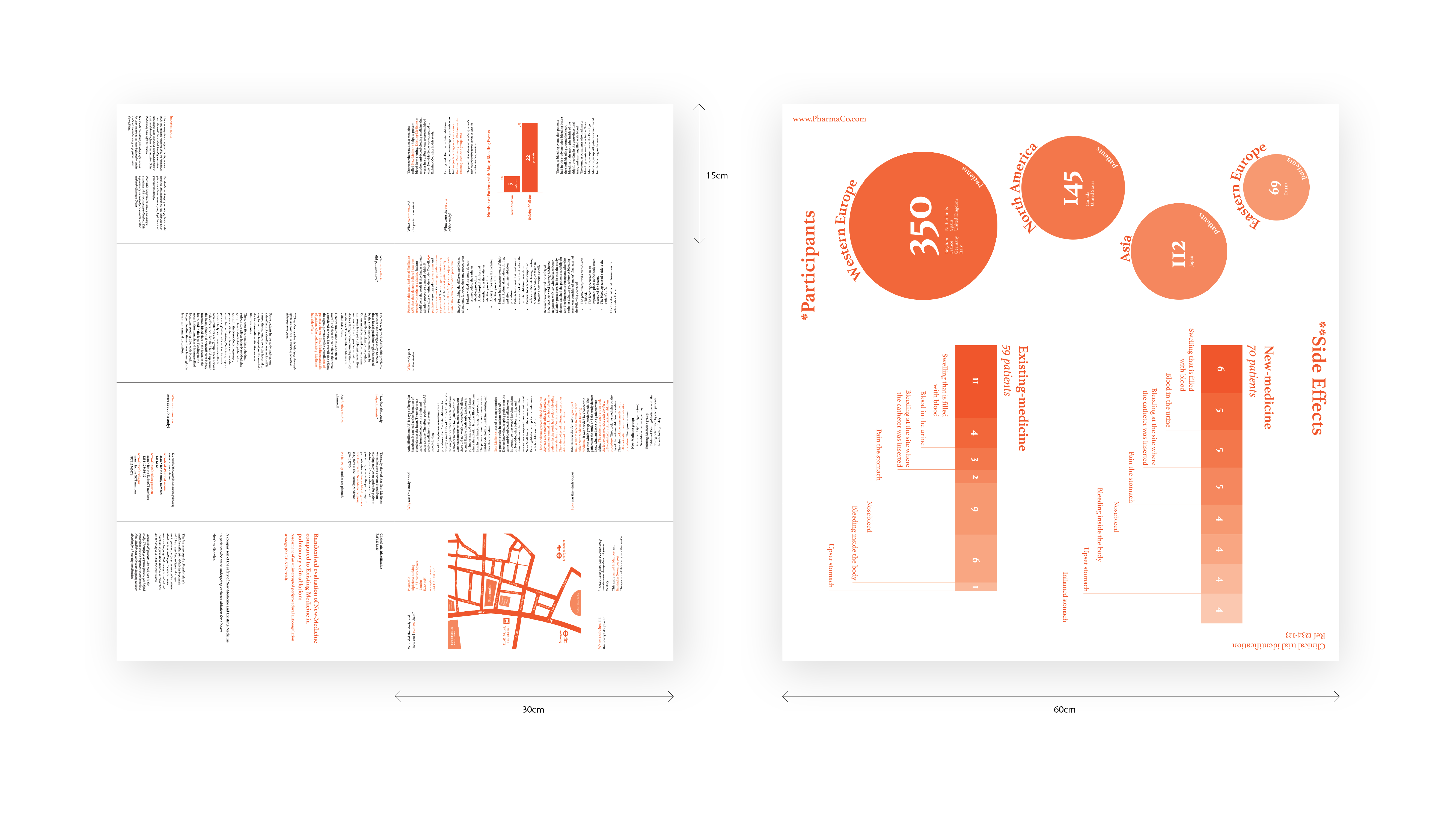 slide ︎︎︎